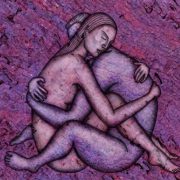 Mycoplasma genitalium is a sexually transmitted organism. The urogenital tract is the primary site of M. genitalium infection but asymptomatic rectal carriage is reported. M. genitalium is responsible for urethritis in men and for cervicitis, pelvic inflammatory disease, preterm birth and spontaneous abortion in women.
http://www.emynet.eu/wp-content/uploads/2018/06/illustration-1948906_1280.jpg
745
1024
Admin
http://www.emynet.eu/wp-content/uploads/2018/06/logo_final-align-340-300x135.png
Admin
2018-06-06 13:49:43
2018-06-12 16:42:54
Mycoplasma genitalium, Ureaplasma spp. and Mycoplasma hominis: human urogenital mycoplasmas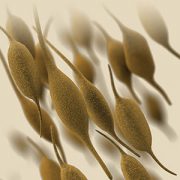 Mycoplasma pneumoniae is responsible for community-acquired respiratory tract infections, such as tracheobronchitis and pneumonia, particularly in school-aged children and young adults. These infections occur both endemically and epidemically at 3- to 7-year intervals worldwide. Numerous extra-respiratory manifestations of variable severity have also been associated with M. pneumoniae infections including dermatological manifestations and neurological complications.
http://www.emynet.eu/wp-content/uploads/2018/06/mycoplasma-pneumoniae-illustration.jpg
300
300
Admin
http://www.emynet.eu/wp-content/uploads/2018/06/logo_final-align-340-300x135.png
Admin
2018-06-06 12:34:07
2018-06-12 15:50:00
Mycoplasma pneumoniae, a human respiratory tract pathogen