Department of Animal Pathology, Animal Production, Food Science and Technology
Universidad de Las palmas de Gran Canaria
Currently based at the IUSA (Animal Health and Food Safety Research Institute) – Veterinary Faculty, belonging the University of Las Palmas de Gran Canaria, the experience of our group goes back more than 30 years, focused on improving the control of livestock mycoplasmosis, with a special interest on avian, swine and ruminant disease.
Culture and new mycoplasmas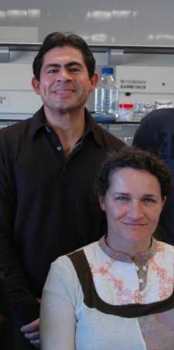 One of the aims of our team is to improve the basis of mycoplasma isolation, by the development of new media formulations that could facilitate the growth of these cumbersome microorganisms. For this reason, we have developed several culture media and continue to improve their composition to enhance antigen production for different purposes (vaccine production, improved diagnostics, etc.).
Our expertise in mycoplasma cultivation has led us to the development of another of our main areas of expertise, the isolation and description of new species of mycoplasmas. Members of our group have been involved in the description of several new mycoplasmas: M. buteonis, M. falconis, M. gypis, M. phocirhinis, M. neophronis and M. tullyi.
Further reading
Suárez-Pérez, A., Ramírez, A.S., Rosales, R.S., Calabuig, P., Poveda, C., Rosselló-Móra, R., Nicholas R.A. & Poveda, J.B. (2012). Mycoplasma neophronis sp. nov., isolated from the upper respiratory tract of Canarian Egyptian vultures (Neophron percnopterus majorensis). International journal of systematic and evolutionary microbiology, 62(6), 1321-1325. (https://doi.org/10.1099/ijs.0.033803-0)
Mycoplasma diagnosis, control and antimicrobial resistance
Another area of our expertise includes routine diagnosis of mycoplasma diseases of livestock by serological and molecular biology techniques, and the development of new diagnostic techniques, with a special interest in PCR-based tests.
We also broad experience on the development and evaluation of autogenous vaccines for the control of mycoplasma disease in ruminants. In addition, we also work on the molecular epidemiology of ruminant
mycoplasmosis, by developing and applying new molecular typing schemes. Although vaccines are available, chemotherapy is still the most important method for control of the disease. Fluoroquinolones, macrolides, tetracyclines and lincosamides exhibited in general good in vitro inhibitory effects against mycoplasmas, however in vivo resistances begin to appear. For that, we provide antibiotic susceptibility testing service.
Further readings
Vega-Orellana, O., Poveda, J.B., Rosales, R.S., Bradbury, J.M., Poveda, C.G., Mederos-Iriarte, L.E., Tavío, M.M. & Ramírez, A.S. (2017). Comparison of different NAT assays for the detection of microorganisms belonging to the class Mollicutes. BMC Veterinary Research, 13(1), 195-206. (https://doi.org/10.1186/s12917-017-1116-2)
Tavío, M. M., Poveda, C., Assunção, P., Ramírez, A. S., & Poveda, J. B. (2014). In vitro activity of tylvalosin against Spanish field strains of Mycoplasma hyopneumoniae. Veterinary Record, 175(21), 539-539. (https://doi.org/10.1136/vr.102458)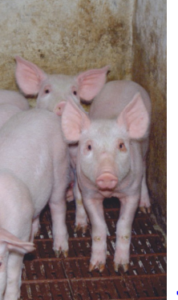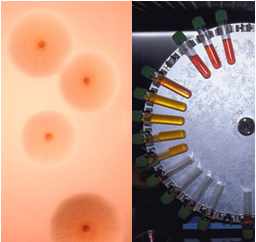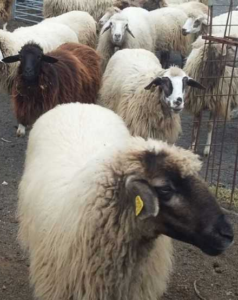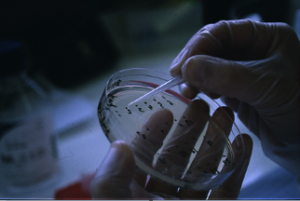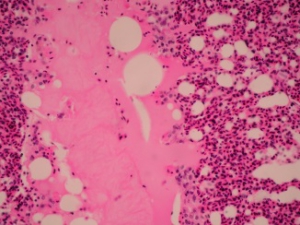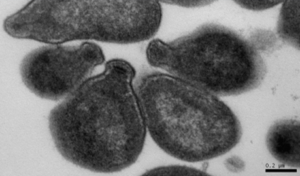 Development of animal models of infection
During many years we have developed, in collaboration with different pharmaceutical companies, expertise in the area of vaccine evaluation and in the development of animal model of infection. Our expertise includes avian, porcine and bovine mycoplasma infection models, and the laboratorial and histopathological evaluation of the data obtained. In addition, we are interested in the development of alternative models of infection in non-target animal species.
Further reading
Andrada, M., Quesada-Canales, O., Suárez-Bonnet, A., Paz-Sánchez, Y., de los Monteros, A.E. & Rodríguez, F. (2014). Cyclooxygenase-2 expression in pigs infected experimentally with Mycoplasma hyopneumoniae. Journal of comparative pathology, 151(2-3), 271-276. (https://doi.org/10.1016/j.jcpa.2014.04.005)